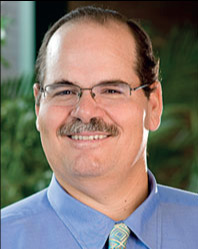 Jose L. Armstrong, M.D. is an Internist with special interest in pain management. He was trained in medical acupuncture through the U.C.L.A. acupuncture program for medical doctors in 1994 to 1995. He continues this affiliation as a medical acupuncture instructor for the U.C.L.A./ H.M.I. Medical Acupuncture Program for Physicians. Dr. Armstrong is a member of the American Academy of Medical Acupuncture and has served as a member for the past six years of the North Carolina Acupuncture Licensing Board.
He has closely worked with well renowned medical acupuncturists like Dr. Joseph Helms from U.C.L.A. Medical School who is considered to be the father of medical acupuncture. Locally, he has worked with Dr. Yo-shitaro Kusumi, one of the first medical acupuncturists in North Carolina with over 35 years of experience. Many of the medical acupuncturists in North Carolina have been taught by Dr. Armstrong during their training.
Dr. Armstrong has a strong belief that alternative medicine techniques can be safely integrated with standard medical care. He pursues developing a doctor patient relationship that establishes teamwork as the basis to obtain the desired therapeutic goals. He has dedicated his medical practice to the philosophy of managing patients' pain and illness by integrating traditional and alternative medicine in pursuit of the best possible outcome.
Dr. Armstrong is the founder and Medical Director of Carolina Healthcare Providers, a practice he founded in 1998. It is one of the first multidisciplinary clinics in the area to provide alternative pain treatments. Over the past seven years, he has merged his expertise as a medical doctor and medical acupuncturist with the variety of providers at Capital City Health Care Providers.
He is married to Nancy, his wife of twenty years, and they are raising the light of their lives, Sofia, a college student at UNC. Dr. Armstrong has many personal interests that keep him busy, in addition to his practice and teaching engagements. He is an avid participant in the sport of building and flying large scale radio control airplanes. He also enjoys model trains and automobiles.